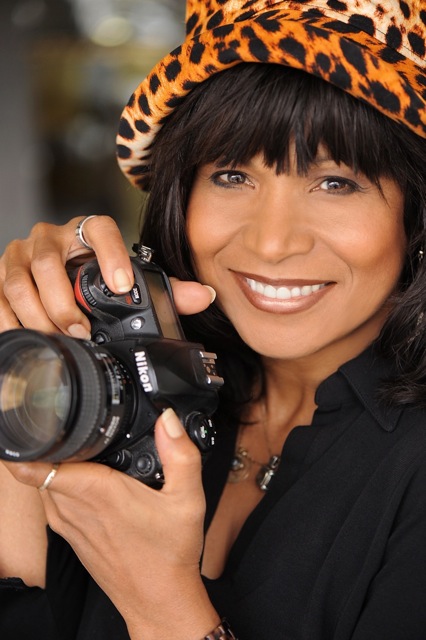 About Me
I became interested in photography while studying Film Production and photography at Boston University. After moving to New York City, I pursued acting and worked for a few years doing television commercials and soap operas. At the same time, I became a makeup artist and began working with the top photographers and producers. My work has appeared in such magazines as Allure, Cosmopolitan, Essence, Ebony, GQ, Sports Illustrated, TV Guide and Vogue. I did makeup on such celebrities as Diana Ross, Susan Lucci, Steve Allen, Richard Dreyfuss, LL Cool J, Michael Jordan, Caroline Kennedy, Eriq La Salle, Martin Lawrence, Camryn Manheim, Michael Michelle, Lou Rawls, Christina Ricci, Ving Rymes, Al B. Sure, Rev Al Sharpton and Hunter Tylo.
I met my husband, Jarrod Bunch, a former New York Giants football player, turned actor while doing his makeup for a photo shoot in 1995. I started photographing him in 1999. His agent loved his headshots and started sending me their clients. I began to find photographing actors equally as exciting, but more consistently rewarding. In 2002, we moved to Los Angeles from New York City. I have over 15 years of experience as a headshot photographer and over 20 years doing makeup and hair.
Being the makeup artist on all my shoots gives me an opportunity to establish a rapport with my clients allowing them to feel comfortable and relaxed during the shoot. As a former actress, I understand actors anxieties about headshots. I understand how much is riding on the photographs. With my background, I have insight to what the industry responds to in headshots. My goal is to give my clients photos that make them stand out, catching the eye of agents and casting directors.
Every actor has their own unique spark that makes them different; it's my job to help bring that out in the photos.
I look forward to working with you!
Robin Emtage